Copes-Vulcan Control Valves
Ashka Inc Is The Authorized Representative Of SPX Copes Vulcan USA In India.
For enquiries please contact –
sales@ashkainc.com
Call – (+91)9322230219 / Kumar
Valves
Sampling/Isolation Valves
Severe Duty Valves
General Service Valves
Copes-Vulcan may optimize each design for the application and operating conditions. Actuation may be manual, pneumatic (diaphragm or piston), electric or hydraulic
Trim
RAVEN,
HUSH,
Tandem,
GAD,
Plug Throttling,
Soft Seated HUSH,
One Stage HUSH,
Cascade,
CAV-B9,
Top Guided,
Lo-Flow
Port Throttling
Unbalanced Single Seat
Balanced Single Seat
High-Temperature Balanced Single Seat
Actuators
700 Series Diaphragm
800 Series Manual
1000 Series Diaphragm
1200 Series Piston
In addition to Copes pneumatic actuators, Copes-Vulcan is pleased to provide valve assemblies featuring electric or electric hydraulic actuators to meet customer requirements. Also, electro and pneumatic actuators available per customer specifications.
Desuperheaters
Variable Annulus Desuperheater (VAD)
Variable Orifice Desuperheater (VO-II and VO-76)
Mechanical Atomizing Desuperheaters (MA-I / MA-IU, MA-II / MA-IIU, MA-IIIU)
Spring Assisted Multiple Nozzle Spray Desuperheater (SAMN-U)
Steam Atomizing Desuperheater (SA-35)
Multiple Nozzle Spray Desuperheater (MNSD)
Steam Conditioning
Pressure Reducing Desuperheating Valve (PRDS)
Direct Steam Converting Valve (DSCV)
Nuclear
Valves
Refurbishment/Upgrades
Refurbishments
Upgrades
Aftermarket
Field Service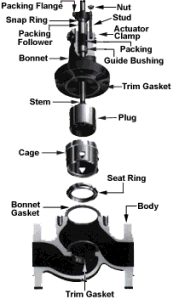 Copes-Vulcan has been engineering and manufacturing valves for the nuclear industry for over forty years, and is an unsurpassed innovator in control, isolation and rotary valves. The company was established in 1903, and has proudly produced globe, gate, swing, check, butterfly, ball and sampling valves for their nuclear customers.
Ashka Inc Is The Authorized Representative Of SPX Copes Vulcan USA In India.
For enquiries please contact –
sales@ashkainc.com
Call – (+91)9322230219 / Kumar